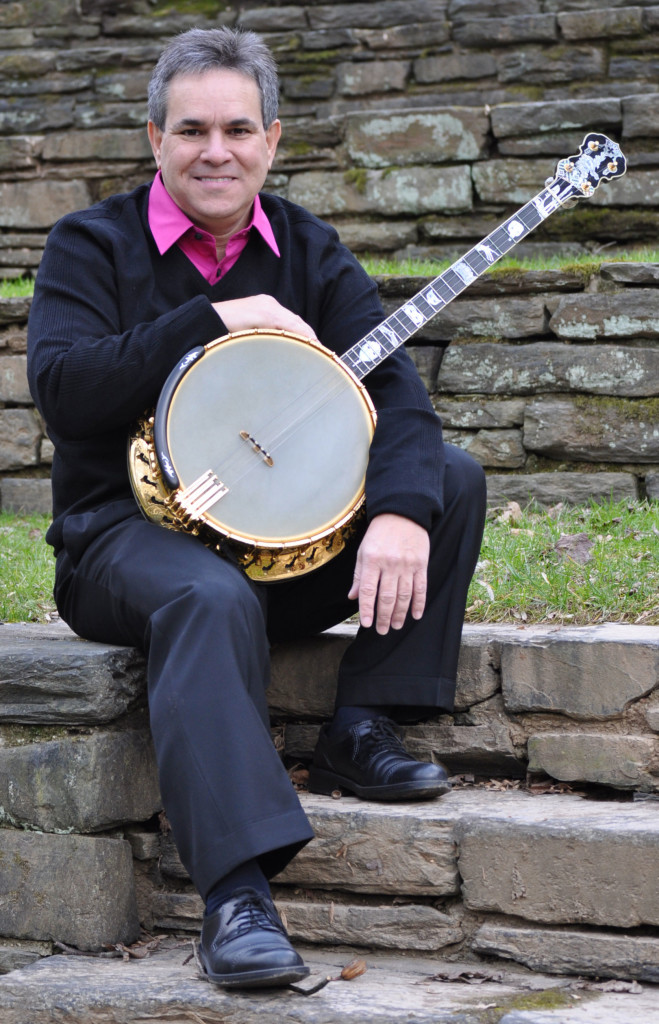 Acclaimed tenor banjoist Stephen DiBonaventura's distinctive lyrical jazz style has been described as "virtuosic," "passionate," and "pyrotechnic."  His keen ear for musical phrasing combined with his impeccable technical prowess have brought him to the forefront as a soloist and musical innovator. 
Stephen has performed and delivered master classes as a clinician throughout the United States and abroad. He was featured at the International Jazz Banjo Festival in Dusseldorf, Germany; the Kennedy Center in Washington, D.C.; and has appeared as a special guest banjoist with the U.S. Air Force Band at the White House.  Stephen has also performed at the All Frets Convention, the Mid-America Banjo Enthusiasts Festival, the Peninsula Banjo Festival, and the Sacramento Banjoramas.
Born and raised in Philadelphia, Pennsylvania, Stephen plays regularly with area groups including the Steve Barbone Street Band and the Independence Hall Jazz Band.  He is principal banjoist with the Red Hot Ramblers and the Perseverance Jazz Band, and was the featured banjoist on the latter's 2013 release "Hard Times Come Again No More." 
He has recorded three albums: "New Colors," "Unnatural Ax," and "Not Your Average Banjo." His "Unnatural Ax" recording features the unorthodox instrumentation of tenor banjo, tuba, guitar and drums.  The band plays a myriad of songs in different styles, from Broadway show-stoppers (Banjos and Tubas Forever) to classical revisionisms (Beethoven's 5 ½), with a slew of jazz and Latin numbers in between.
His most recent recording "Not Your Average Banjo" features tenor banjo in a modern jazz setting in the company of Steve Giordano, electric and classical guitar, Steve Meashey, double bassist, and John Mosemann, percussionist.  The arrangements by Steve Giordano are fresh and creative, and each musician is a master player in his own right, performing with expressiveness and lyricism. It has received several glowing reviews, including from Grammy-Award winning musician and reviewer, Eddy Davis, who noted that Stephen "has developed a wonderful musical mind and knows how to use it… Such beautiful phrasing, musicianship and above all taste."
Stephen resides in the Philadelphia area with his wife Tracy and children Luke Django, Luci Anna, and Ella Rose.